There are players who are called greats and then there are players who are not only greats but are also remembered for their trademark shots. Take example of dilscoop by Dilshan or the upper cut of Sehwag or De Villiers 360 degree shots. "In modern cricket, new shots get invented by players almost every match. However, the old world charm of textbook cricket shots like straight drives and cover drives remains a valuable asset in the game. Watching a classy batsman hit an elegant cover drive is pure gold, even in today's fast-paced environment." Hence, we came up with a list of top 11 Cricketers with the best cover drives the cricket ever got to see
1. Ganguly (IND)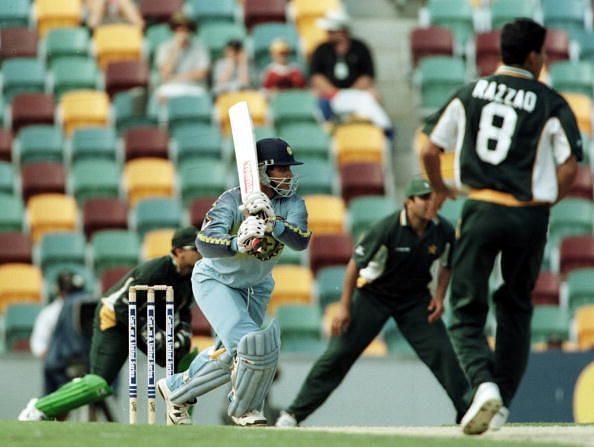 Dada as he is fondly called was also called the 'king of Offside' when he was at his peak. You bowl him in the area where he likes and there is no way you can escape an elegant cover drive from him. His cover drives were so effortless that he hardly used his power to hit those boundaries, all he used was pure timing which made it look so good.
2. Sachin (IND)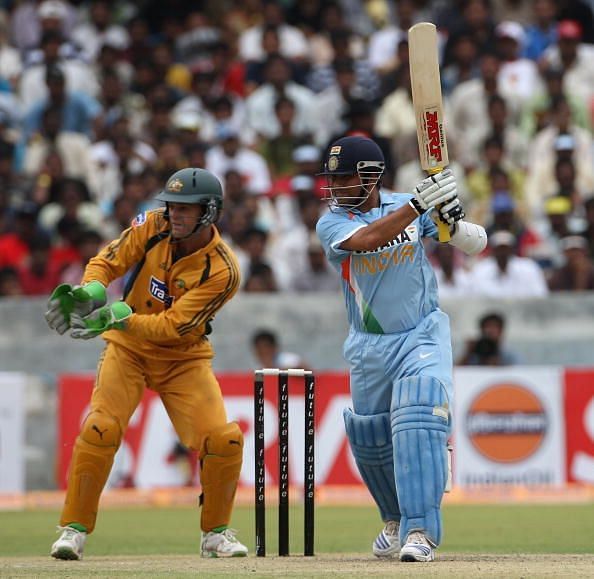 Tendulkar who is at large remembered for his orgasmic straight drives can also never be forgetten in the way he used to hit the most smooth and classical cover drives against the best of the pace bowlers with hardly any efforts.
3. Laxman (IND)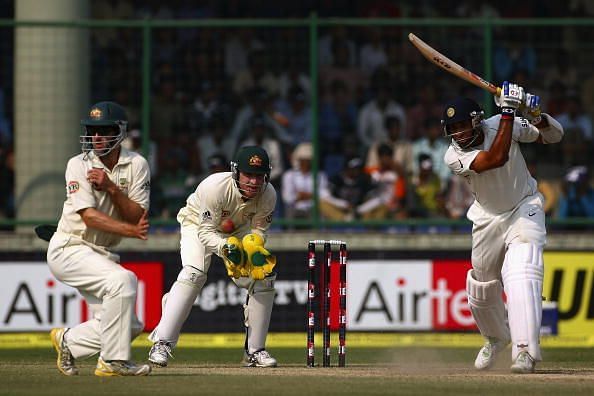 Australian pace legend Glenn mcgrath who has played a lot with Vvs laxman once said that 'I was completely shocked and mesmerized by how laxman would just use his wrists to hit the most beautiful cover drives against my bowling" While the rest of the batsman would struggle to score runs against our bowling attack, vvs made things look so easy! "
4. Ponting (AUS)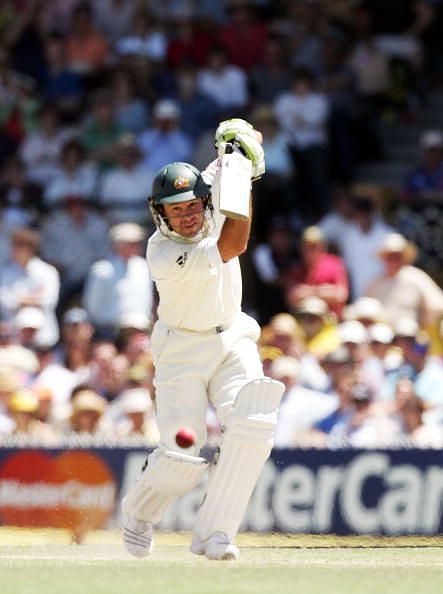 5. Azharuddin (IND)
f you liked VVS Laxman's cover drives, you will definately fall in love with Azhar's cover drives. Azharuddin was the real icon of cover drives. In fact vvs admired azharuddin and was considered his official hyderabadi replacement after Azhar's retirement. So technically, azhar was the original inventor of those wristy effortless cover drives which we remember laxman for and he was also one of the most delicate and most alluring batsman India ever got to see.
6. Mahela Jayawarena (SL)
Jayawardena's cover drives are straight from a cricket textbook which are perfectly timed and executed like a computerized cricket shot. There is so much of accuracy that goes into his cover drives that sometimes it appears like as if some robot is hitting it and not a human!
7. Ian Bell (ENG)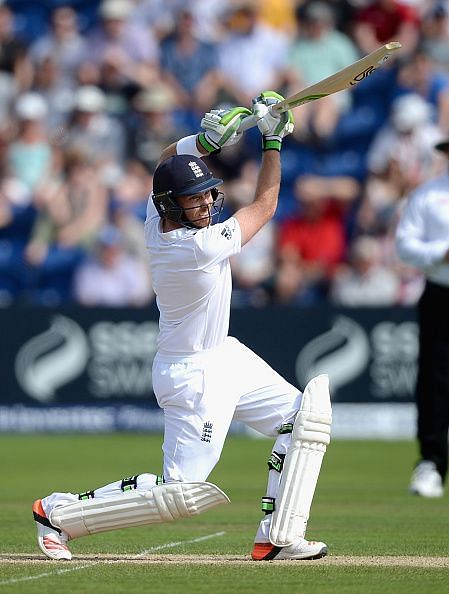 Ian bell is to England cricket what rahul dravid is to India. Bell is one of the most under rated test batsman of not only England but also of the world. Ian Bell had that old world charm which is hardly seen in today's boys who play cricket. Watching him play those cover drives would make you believe that 'Yes, test cricket is still alive" & may give you a déjà vu of the classical cricket played in the 80's and 90's.
8. Brian Lara (WI)
The name says it all, isn't it? Brian Charles Lara, the legend of West Indies Cricket and one of the best test batsman with one of the highest backlifts made sure that once he connects the ball towards the off side, the cover drives gets clicked for the morning edition of newspapers and cricket magazines. Lara timed the ball so sweetly that his cover drives were nothing short of photogenic!
9. Kallis (SA)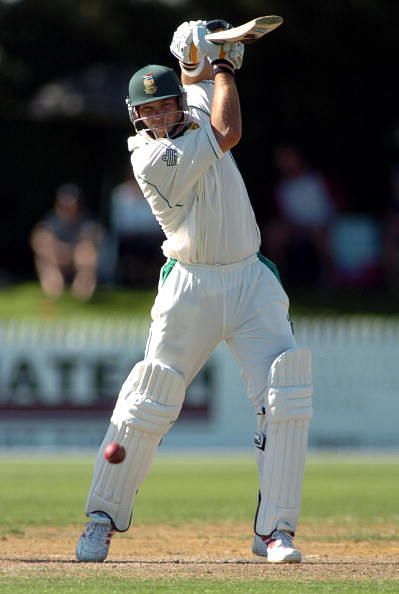 When we talk about the legends like Lara, Sachin, Gavaskar, Ponting, we hardly discuss about this South African giant Kallis. The man with 40 test centuries is a player which South Africa as well as the world cricket will never be able to replace. You look at any cover drives of kallis and there is a perfect combination of footwork, elegance, power and a perfect stance which makes it a perfect shot to learn and emulate for young cricketers.
10. Younis Khan (PAK)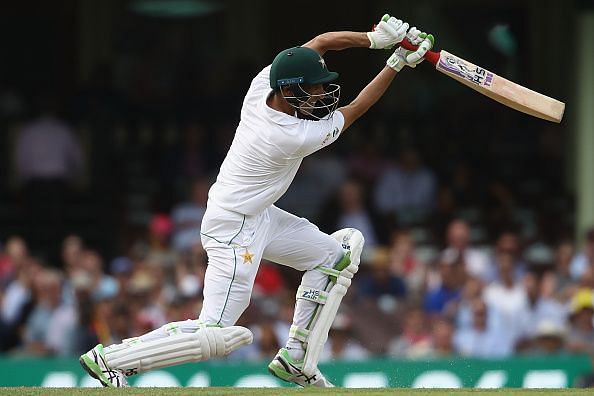 The ever smiling man from Mardan (a small Pakistani village) is often forgotten under the likes of inzamam, yousuf, saeed anwar and other prominent batsman. Younis with over 30 test hundreds, a triple hundred and an average of 50+ in over 100+ tests is one of the most under stated legends of Pakistani cricket and so are his uncomplicated and free flowing cover drives. You make him stand on any pitch of the world against any fast bowler, Younis will still not fail to amaze you with his sublime cricketing shots.
11. Marcus Trescothick
Not sure whether the kids of today's generation are aware about this player but Marcus was one of the most elegant and attacking left handed openers of England in the late 90's to early 2000's. His elegant cover drives and cut shots against the fastest of the bowlers with his comfortable & carefree batting stance was nothing short of a treat to watch. As a cricket buff, we have seen Marcus hitting waqar younis, lee and akhtar for some amazing cover drives and cut shots you will never get to see today!
Haineel Shah
Article written by the same writer orignally for Sportsnasha.com