We all know how consistent Mr.Kohli has been over the last 3 to 4 years. In the last 110 ODI's he has played since March 2012, he has scored 21hundreds at an average of 65.79 in ODI's. This stats are simply mind boggling and not a single player from the current crop can match the consistency at which Kohli is playing.
Even in Tests, Kohli only had 4 hundreds in his first 20 tests at an average of 43. In the last 40 tests which Kohli has played, he has notched up as many as 16 tons at a staggering batting average of 61.83 with 6 double tons.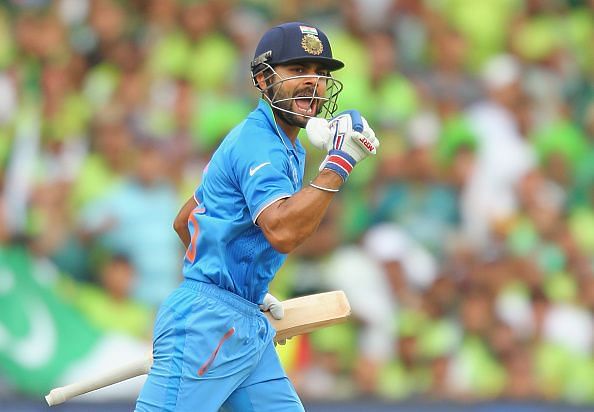 At present Virat who is 29 years old has 5-6 years of cricket left in him. In fact if his fitness is anything to go by he can easily play for 8 to 9 more years. If we combine the consistency at which he is playing with the probability of records he may achieve 5years down the line, the numbers will simply amaze you!
Ricky Ponting has around 30 ODI tons in over 350 ODI's, Sachin took over 450 ODI's to reach 49 ODI hundreds, Ganguly took more than 300 ODI's to reach 22 ODI hundreds and if we compare the conversion rate of Kohli, this boy has notched up 32 ODI tons in mere 202 ODI's. Kohli is easily converting his 50's into 100's like a pro and he can easily achieve the landmark of 55-60 ODI tons if he keeps on practicing and maintaining his fitness.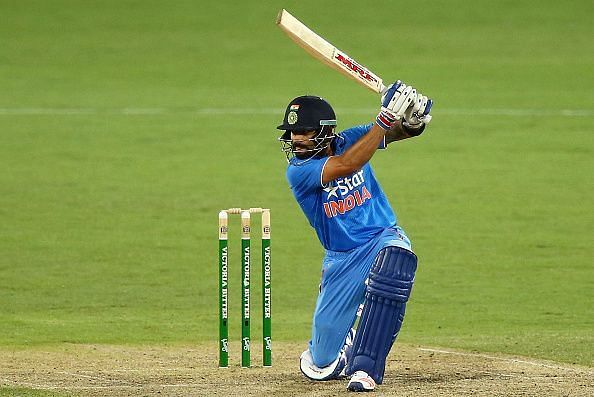 Even in tests, he is surely going to play 70 to 75 more test matches before he retires and going by his current conversion rate and consistency, 40 test hundreds are a full possibility. So probably, kohli is one such batsman who has all the potential to not only surpass the record of Sachin's 100 international tons, he is right up there to create records more potent than what sachin left behind.
No doubt the era of sachin, ponting and ganguly was quite different as they had to face quality bowlers like muralitharan, warne, waqar younis, wasim akram, brett lee, shoaib akhtar, shane bond, mcgrath, zaheer, kumble along with the tough pitch conditions and conservative ODI rules but if we talk about the modern day greats, Virat is definitely the no.1 batsman the world cricket has right now.
Haineel Shah
Article written by the same writer orignally for Sportsnasha.com